Thursday, January 24, 2019
The Screening Unit, in affiliation with Biocentre Finland Drug Discovery and Chemical Biology of Biocity Turku, has been awarded funding to greatly expand its robotic screening capabilities. The unit will acquire upgrades to automate the efficient assembly and measurement of assays for library and cherry-picked screening campaigns. It will facilitate large-scale compound and fragment library-based screens against novel drug targets. This forms a bridge of immense value between the Screening Unit's leading strengths in virtual screening, drug design and medicinal chemistry on the one hand and advanced capabilities and expertise in automated image-based cell, organoid and small animal model screening and validation modalities on the other.
This award will substantially improve infrastructure support available to scientists for the common strategic research priority of both the University of Turku and Åbo Akademi University in Drug Discovery, Diagnostics and Imaging and accelerate innovations in the areas of chemical biology, drug discovery and drug development.
The upgrade will be installed at the main automation facilities hosted by the Turku Centre for Biotechnology. The upgrade in Turku will bring the Screening Unit's facilities to an internationally competitive level aiming for participation as a specialised screening centre in the EU-OPENSCREEN European Research Infrastructure Consortium established in 2018, of which Finland is a founding member. This upgrade is enabled by the Academy of Finland funding programme for research infrastructures on Finland's Roadmap, awarding a combined 204 587€ to the University of Turku coPI Adj. Prof. Michael Courtney and 50 111€ to Åbo Akademi University coPI Prof. Mark Johnson for the Screening Unit upgrade, together with 112 434€ to the Centre for Scientific Computing and 783 068€ to sites at the University of Helsinki for further instrumentation upgrades, staff and coordination activities.
Tuesday, January 22, 2019
Biocenter Finland's Biocity Turku unit has received significant funding which enables acquisition of new instrumentation for genome research. The high-performance sequencer, representing the state-of-the-art technology for genome research, can read 48 human genomes in two days. The instrumentation enables identification of genomic changes associated with diseases, such as cancer, research of genome function and for example effects of drug treatments in cell and animal models.
In Biocity Turku the instrumentation will be placed in the Finnish Functional Genomics Centre hosted by Turku Centre for Biotechnology, a joint department of the University of Turku and Åbo Akademi University. Another instrument will be placed in HiLIFE research Center operating at University of Helsinki. The new technology utilised by the instruments enables high-throughput genome research with improved speed and accuracy. Furthermore, there is a significant decrease in the costs of the research. In addition to basic research, the new technology provides better support for clinical and population scale research.
The acquisition of the equipment enabled by the funding from Academy of Finland to Biocenter Finland. The total funding is 1 652 995 euros of which the share of University of Turku is 578 549 eur, Åbo Akademi University is 247 949 eur and University of Helsinki is 826 497 eur.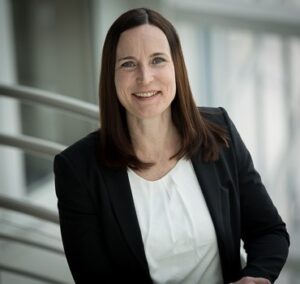 The head of the Finnish Functional Genomics Centre Adj. Prof. Riikka Lund and Prof. Cecilia Sahlgren are looking forward to the arrival of new high-performance instrumentation for genome research.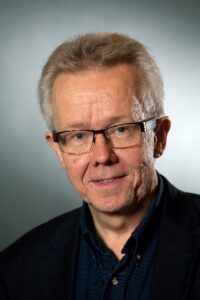 The Scientific director of Biocity Turku, Prof. Jyrki Heino and director of Turku Centre for Biotechnology, Prof. John Eriksson, are delighted about the how this funding will enable further strengthening of this technology area, which is already an established stronghold among the infrastructure services in Turku. The instrument to be purchased will both increase sample throughput capacity as well as expand the spectrum of available services.
Turkuun uusi huipputehokas perimän tutkimuslaitteisto
Biokeskus Suomen Turun yksikkö, Biocity Turku, on saanut merkittävän rahoituksen uuden perimän tutkimuslaitteiston hankkimiseksi. Viimeisintä teknologiaa edustava huipputehon sekvensaattori pystyy lukemaan jopa 48 ihmisen perimän kahdessa vuorokaudessa. Laitteiston avulla voidaan selvittää esimerkiksi sairauksiin, kuten syöpään liittyviä perimän muutoksia ja tutkia perimän toiminnan säätelyä, ja esimerkiksi lääkeaineiden vaikutuksia, solu- ja eläinmalleissa.
Biocity Turun laitteisto sijoitetaan kansallisen tason tutkimuspalveluita tarjoavaan Funktionaalisen Genomiikan Keskukseen, joka toimii Turun Yliopiston ja Åbo Akademin yhteisessä Turun Biotekniikan Keskuksessa. Toinen vastaava laitteisto sijoitetaan Helsingin Yliopiston HiLIFE tutkimuskeskukseen. Laitteiden käyttämä uusi teknologia mahdollistaa huipputehokkaan perimän tutkimuksen suurella tarkkuudella ja nopeudella. Lisäksi tutkimuksen kustannukset laskevat merkittävästi. Uusi teknologia tukee entistä paremmin perustutkimuksen lisäksi myös kliinistä ja populaatiotason tutkimusta.
Laitteistojen hankinnan mahdollistaa Suomen Akatemian Biokeskus Suomelle myöntämä 1 652 995 euron rahoitus, josta Turun Yliopiston osuus on 578 549 euroa, Åbo Akademin osuus 247 949 euroa ja Helsingin Yliopiston osuus 826 497 euroa.
Funktionaalisen Genomiikan Keskuksen johtaja dosentti Riikka Lund ja professori Cecilia Sahlgren odottavat innolla uuden huipputehokkaan perimän tutkimuslaitteiston saapumista. BioCity Turun tieteellinen johtaja professori Jyrki Heino ja Turun biotekniikan keskuksen johtaja professori John Eriksson johtaja iloitsevat FIRI-rahoituksen suomista mahdollisuuksista edelleen vahvistaa kyseistä teknologia-aluetta, jolla jo entisestään on vakiintunut asema ja pitkät perinteet Turussa. Kyseinen instrumentti tulee sekä lisäämään kapasiteettia ja laajentamaan analyysivalikoimaa.
Tuesday, January 15, 2019
The research groups of Academy Professor Riitta Lahesmaa and Research Director Laura Elo from Turku Centre for Biotechnology have discovered new proteins that regulate T cells in the human immune system. Some of these proteins can provide possible new targets for drug development in treating immune-mediated diseases.
Researchers Subhash Tripathi, Ankitha Shetty and Tommi Välikangas from Turku Centre for Biotechnology celebrate the new publication.
The study is part of the dissertation research of Ankitha Shetty and Tommi Välikangas.
The discovery was published in the new iScience journal for interdisciplinary research by Cell Press.
The newly discovered regulatory proteins differ significantly from the regulators in mouse immune cells which have been reported earlier. Some of the proteins, such as SATB1 regulating the transcription of several genes, function in the opposite way in human compared to mouse. The findings open new, previously unknown possibilities into the treatment of immune-mediated diseases, such as multiple sclerosis or rheumatoid arthritis.
– The differences in the immune system cell regulators in mouse and human revealed by protein-level analyses are in line with our earlier findings. To understand the special characteristics of the human T cell regulation, studies on human cells are necessary to advance translational research, stresses Professor Riitta Lahesmaa.
T cells are critical in regulating the immune response. They can also cause inflammatory diseases such as multiple sclerosis or type 1 diabetes.
Researchers from Turku Centre for Biotechnology of the University of Turku and Åbo Akademi University in Finland used a proteomic approach they have optimised to discover how protein levels in T cells change over time so that they start causing inflammation.
The team identified new cell regulators and gained information on the cell differentiation process, which can be a starting point for planning new ways of preventing cells from becoming inflammatory.
The study was funded by the Academy of Finland, EU Horizon 2020 (ERC and IMI) and Sigrid Jusélius Foundation.
The study was published in the iScience journal: Quantitative mass spectrometry-based proteomics reveals the dynamic protein landscape during initiation of human Th17 cell polarization.
Link to the original news article: Researchers Discovered New Immune Response Regulators
Monday, January 14, 2019
The lab identified that LRRK2, a kinase that plays a central role in familial and sporadic Parkinson's Disease, controls the cellular machinery that is responsible for translating genetic code into proteins. This machinery is called the ribosome. They found that the production of new proteins by ribosomes was lower in rodent models of Parkinson's disease and in skin biopsies from patients with sporadic disease or from those carrying a specific mutation in LRRK2. With this funding the group will search for disease-specific signatures of disturbed ribosome function from patient blood. Demonstration of patterns of proteins that are robust markers of Parkinson's disease and especially of disease progression will allow diagnosis and staging. The proteins identified may also give useful insight on disease mechanism.
The Michael J. Fox Foundation supports research towards altering and defining Parkinson's disease. This work is in collaboration with Prof. Peter James at the University of Lund and Dr. Valtteri Kaasinen at Turku University Hospital.
Friday, January 11, 2019
Jaroslav Icha has been awarded an EMBO Long-Term Fellowship to continue his postdoctoral research in the group of Prof. Johanna Ivaska, the Cell Adhesion and Cancer laboratory!
New 2019 publications from the Ivaska group:
Jacquemet G, Stubb A, Saup R, Miihkinen M, Kremneva E, Hamidi H, Ivaska J (2019) Filopodome mapping identifies p130Cas as a mechanosensitive regulator of filopodia stability. Curr Biol 29, 1–15.
Moreno-Layseca P, Jaroslav I, Hamidi H, Ivaska J (2019) Integrin trafficking in cells and tissues. Nat Cell Biol [Epub ahead of print]. Invited review in a special edition celebrating the 20th anniversary of the journal.
Thursday, November 22, 2018
Finnish Medical Foundation awarded Research Group Founder Grant of €150,000 to Clinical Lecturer at the University of Turku, Specialist in Otorhinolaryngology, MD Sami Ventelä. Ventelä is also a new Affiliated Group Leader at Turku Centre for Biotechnology.
Ventelä explores new methods for diagnosing and treating head and neck cancers that form the sixth most common group of cancers globally.
– By means of the Finnish Medical Foundation grant, we will be able to study the molecular biology of head and neck cancers in more detail and in this way find prophetic biomarkers that can hopefully be used to improve the treatment results of our cancer patients in future. With the grant, we will also be able to carry out research collaboration better nationally, internationally, and locally. Together with the newly reported funding from the Cancer Society of Finland, the grant further strengthens the international-level cluster of cancer expertise of Turku Centre for Biotechnology, says Ventelä.
In total, the Finnish Medical Foundation awarded grants to 208 researchers this year. A total of 30 grants were awarded to researchers from Turku.
Wednesday, November 14, 2018
Syöpäsäätiö on myöntänyt 450 000 euron suurapurahan Turun yliopiston kolmevuotiselle tutkimushankkeelle, jonka tavoitteena on selvittää syöpäsolun sisäisiä mekanismeja rintasyövässä ja pahanlaatuisessa aivosyövässä.
Turun yliopiston tutkimuksessa selvitetään syövän syntymisen ja hoitovasteen kannalta tärkeän syöpäsolun sisäisen mekanismin toimintaa sekä rintasyövässä että pahanlaatuisissa aivosyövässä eli glioblastoomassa.
– Normaaleissa soluissamme tämä PP2A-niminen mekanismi pyrkii estämään solujen muuntumista syöpäsoluiksi. Tutkimuksissa on aiemmin selvinnyt, että tämä solun tärkeän jarrumekanismin vahingoittuminen tai häiriintyminen mahdollistaa syöpäsolujen syntymisen ja niiden kehittymisen. Ongelmallista on, että olemassa olevat syöpälääkkeet eivät tehoa näin syntyneisiin syöpäsoluihin, tutkimusta johtava professori Jukka Westermarck Turun Biotekniikan keskuksesta kertoo.
Uudet lääkeaineet saattavat parantaa syövän hoitovasteita
Westermarckin vetämä tutkimusryhmä on kyennyt osoittamaan, että PP2A:n toimintaan kohdistuvat uudet lääkeaineet yhdistettynä nykyisiin syöpälääkkeisiin voivat lisätä syövän hoidon tehoa. Tutkimus keskittyy siihen, pystytäänkö PP2A:n aktiivisuutta lisäävillä lääkeaineilla parantamaan rintasyöpä- ja aivosyöpäsolujen hoitovasteita tai mahdollisesti jopa estämään kokeellisen rintasyövän syntyminen kokonaan. PP2A:ta on tutkittu vielä varsin vähän verrattuna moniin muihin syövässä esiintyviin mekanismeihin.
– Käytössämme olevat uudet lääkeaineet ovat vasta hiljattain kehitettyjä, ja olemme maailmanlaajuisesti kehityksen kärjessä näiden molekyylien vaikutusten tutkimisessa. Uskomme, että tutkimuksen tuloksista on hyötyä syövän perusmekanismien lisääntyneen ymmärtämisen kautta koko syöpätutkimuskentälle, Westermarck tiivistää.
– Lääkärinä ja tutkijana vilpitön tavoitteeni on, että tutkimustuloksemme tulee jossain vaiheessa auttamaan syöpäpotilaiden kliinisessä hoidossa, Westermarck jatkaa.
Merkittävää rahoitusta turkulaisille syöpätutkijoille
Turun yliopiston tutkimusryhmät olivat kaiken kaikkiaan erittäin menestyksekkäitä kovassa kilpailussa Syöpäjärjestöjen rahoituksesta. Biotekniikan keskuksesta professori Klaus Eleniuksen tutkimusryhmälle myönnettiin 200 000 euron kaksivuotinen apuraha ja professori Marko Salmen ryhmä Medicity-tutkimuslaboratoriosta sai 225 000 euron rahoituksen kolmelle vuodelle.
Muita merkittävän rahoituksen saajia olivat
FT, prof. Johanna Schleutker ja tutkimusryhmä, 200 000 e
Veli-Matti Kähäri ja tutkimusryhmä, 150 000 e
Jyrki Heino ja tutkimusryhmä, 100 000 e
LT, Dos Riku Kiviranta ja tutkimusryhmä, 100 000 e
Professori Heikki Minn ja tutkimusryhmä, 100 000 e
Dos Päivi Lähteenmäki ja tutkimusryhmä, 90 000 e
Markus Juonala ja tutkimusryhmä, 50 000 e
LT, dos. Sirkku Peltonen ja tutkimusryhmä, 50 000 e
Lahjoitusvaroin toimiva Syöpäsäätiö on merkittävin syöpätutkimuksen yksityinen rahoittaja Suomessa. Sen tavoitteena on syövän voittaminen. Säätiön saamat lahjoitukset välitetään nopeasti syöpätutkijoille vuosittaisten apurahojen muodossa.
>> Kaikki Syöpäsäätiön ja Suomen Syöpäyhdistyksen rahastoista myönnetyt apurahat vuonna 2018
>> Lue lisää: https://www.syopasaatio.fi/tarinat/maraton-on-pienta/
Monday, November 5, 2018
A team from the University of Turku has developed a mathematical model that predicts which patients become symptomatic after viral exposure using gene expression levels in blood prior to exposure.
​A 3D graphical representation of a generic influenza virion's ultrastructure.
​Among the most common reasons in developed countries for seeking medical attention are acute respiratory viral infections, such as influenza and seasonal flu. However, response to viral infections varies considerably across population. Some individuals may show no major outward symptoms, while others express severe symptoms in response to the same virus. Symptomatic individuals will become a contagious source for spreading the virus, which is a critical health risk especially for individuals with suppressed or weak immune system. Identifying biological predictive factors for symptoms severity would have substantial implications to public health.
To identify predictive markers of individuals susceptible to getting severe symptoms from acute respiratory viral infection, the Respiratory Viral DREAM Challenge was designed as a crowd-sourced effort to bring together a community of international researchers. In total, 39 teams and 435 individuals without team from all over the world, including Finland, United States, Japan and United Kingdom, participated in the intense competition for 10 months. The team from the University of Turku was the only top-performing team that achieved nominal significance in the Challenge. By this achievement the team demonstrated that predictive models of symptoms following viral exposure can be built using pre-exposure gene expression.
After the competition, multiple teams joined forces to collaborate in the analysis of all the submitted models, their methodologies, and the selected biomarkers to find commonalities between them. Although there was little overlap between the genes selected in the different models, a key finding was their enrichment in the Heme metabolism pathway. The results led to an article in Nature Communications journal which was published on October 24th 2018.
– Participating in such crowdsourced efforts, like the international DREAM Challenge competitions, provides an excellent opportunity for enthusiastic collaboration between top universities and researchers in the world. This project is a great example of how new knowledge can be gained from existing data and how open and freely accessible data can maximise its use for patient benefits. The ultimate beneficiary of such efforts is the society, says Research Director Laura Elo from Turku Centre for Biotechnology, leader of the top-performing University of Turku team in the Challenge.
Advanced computational and mathematical methods together with increased computing capacity and increasing amounts of data are making rapid advancements in science and medicine possible.
– We are now living in an era that big data from biological sources are being generated in an astronomical pace. These can be analysed with the current computational capabilities and further utilised in personalised medicine, says Mehrad Mahmoudian, Doctoral Candidate from Turku Centre for Biotechnology, who worked as a key member of the team in the project.
>> The results were published in Nature Communications journal
Monday, September 10, 2018
Johanna Ivaska, Academy Professor of Biochemistry at the University of Turku, has been appointed Head and Vice President of Oncology Research in Orion Corporation as of 1 October 2018. Ivaska will continue working also in the University with her internationally recognised research team.
In the role of Head and Vice President of Oncology Research in Orion R&D, Johanna Ivaska will have all oncology discovery directly reporting to her. In addition, she will act as the Director of Orion Research Center for Biotechnology and Translational Research in Turku.
Ivaska is an internationally distinguished researcher specialising in the role of cellular changes in metastatic development in cancer. The innovative approach of her research will provide significant new data on the migration and traffic of cancer cells in tissue. Ivaska's research is anticipated to lead to scientific breakthroughs in biomedicine, a very topical field of research today.
– I warmly welcome Johanna Ivaska to the Orion Oncology team. Johanna Ivaska has an outstanding career in science, and she is a widely recognised scholar internationally. In particular, she has an exceptional ability to be creative in her science, which skill is highly appreciated when developing novel drugs for serious diseases, such as cancer. Oncology is one of Orion's main focus areas in the pharmaceutical  Research and Development. Johanna Ivaska will have an important role in shaping the aims and structure of Orion Oncology. We feel privileged in hiring Johanna Ivaska, Professor Heikki Joensuu, R&D Global Head, Therapy Area Oncology in Orion says delightedly.
– I am excited to extend the co-operation with Orion Corporation. As a scientist, I have been passionately tackling biomedical research questions for over 20 years. Every new drug is based on curiosity driven fundamental research. However, drug development requires resources and know-how beyond academia. With my new appointment, I will have the opportunity to contribute to the other end of the process, the pharmacological therapy, Ivaska says.
Drug development and diagnostics have also been identified as the particular strengths of the research conducted at the University of Turku. However, further developing the findings in basic research for finished drugs often requires the resources of companies.
– The University of Turku has identified drug development and diagnostics as its particular strengths when it comes to research. While the fundamental discoveries that lead to new drugs are often made at universities, the further development of innovations always requires co-operation with private companies. For the University of Turku, Professor Ivaska's partial transfer to Orion will be a model for developing co-operation with the private sector in the future, Kalervo Väänänen, Rector of  the University of Turku states.
The co-operation between university research and drug industry has been developed especially within the BioCity Turku organisation.
– Founded nearly 30 years ago, BioCity Turku has always sought to systematically activate co-operation between researchers in the life sciences sector and the private sector. Professor Ivaska is one of Finland's most influential oncology biologists and her work as a bridge builder between academia and private companies will promote the development of discoveries made in basic research into registered drugs, Jyrki Heino, Professor, Scientific Director of BioCity Turku says.
Ivaska Also Awarded with This Year's Medix Prize
Twice during her career, Ivaska has received research funding awarded by European Research Council (ERC), which is among the most notable grants in the world and highly competed. Ivaska and her academic research team are also the recipients of many scientific awards including the most recent Medix Prize 2018 for the best scientific publication in medicine in Finland, and in 2017, the prestigious A. I. Virtanen Prize for internationally recognised excellence in research.
Most recently, Ivaska and her research group were awarded with Medix Prize of €20,000 for research exploring cell invasion and cancer. Medix Prize of the Minerva Foundation is a notable annual recognition for Finnish medical research of internationally high quality. In a way, it is the Finnish national championships of biomedicine.
In the research, a protein that prevents the spreading of cancer was found. The SHANK protein in question limits the activity of cancer cells and prevents them from invading tissues. Correspondingly, gene mutations in this protein weaken the effect of preventing invasion. The same article brought the group also the Elias Tillandz Prize of 2018.

The international, multidisciplinary research group in the BioCity lobby in Turku From left: PhD Maria Georgiadou, PhD Guillaume Jacquemet, PhD Ilkka Paatero, Doctoral Candidate Pranshu Sahgal, PhD Hussein Al-Akhrass, Academy Professor Johanna Ivaska, PhD Paulina Moreno-Layseca, PhD James Conway, Research Technician Jenni Siivonen, PhD Emilia Peuhu, Doctoral Candidate Johanna Lilja, PhD Hellyeh Hamidi, and Research Technician Petra Laasola. Photo: Martti Ahlstén.
The findings of the research group are significant for understanding both the spreading of cancer and the disorders of nerve cells related to autism.
– SHANK has been known to have a link with autism. A mutation in the SHANK protein or the missing of the protein predisposes the patient to severe autism, but the mechanism of how this happens has not been previously known. That was discovered in our research, too, Johanna Ivaska says.
However, there is no such link between cancer and autism that having autism leads to getting cancer or vice versa. The research group continues exploring the mechanisms of cancer and autism.
> The awarded article "SHANK proteins limit integrin activation by directly interacting with Rap1 and R-Ras" was published in the journal Nature Cell Biology
Original article was published on the University of Turku website 9/10/2018 10:55 AM
Friday, September 7, 2018
Professor John Eriksson was awarded with the title of Knight, First Class, of the Order of the White Rose of Finland by the President of the Republic of Finland, Sauli Niinistö, in conjunction with the celebration of the 100th Anniversary of Åbo Akademi University.